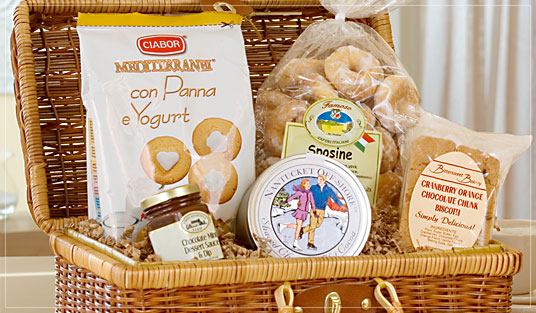 satisfaction guaranteed 100%
Dolci Delights

Gift Basket
How sweet it is!
This delectable collection of gourmet Italian sweets includes:

2 Selections of gourmet cookies
1 Delicious biscotti
1 Rich chocolate dessert sauce
1 Gourmet cocoa
Attractively packaged in a beautiful wicker gift basket.
Also available:
Dolci Delights Combo
(same as above without gift basket)
You May Also Enjoy:
Order Now!
Testimonials:
"

If you love to give then this is a great way to keep giving monthly especially to distant family and friends.

"

Cosette S.D.

Brooklyn, NY

"

If you love to give then this is a great way to keep giving monthly especially to distant family and friends. If you love to give then this is a great way to keep giving monthly especially to distant family and friends.

"

Cosette S.D.

Brooklyn, NY